Meet Jonell Hopeck, DDS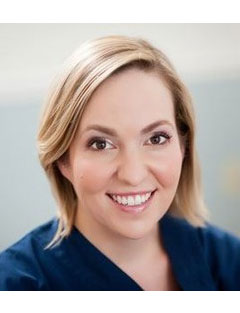 Dr. Jonell Hopeck went to Tufts University where she graduated cum laude in Biology in 2008. She graduated with honors with her Doctor of Dental Surgery from UNC Chapel Hill School of Dentistry, Dr. Hopeck did a three year residency in Periodontology at Tufts University School of Dental Medicine in Boston. She is a certified Diplomate of the American Board of Periodontology.
Dr. Hopeck is a member of the American Dental Association, The American Academy of Periodontology and other local dental societies.
When relaxing, Jonell enjoys going out with friends, working out on her Peloton and 80's music.
If you would like to schedule an appointment with Dr. Hopeck, please call our office today.