Meet Theodore Nelson, DDS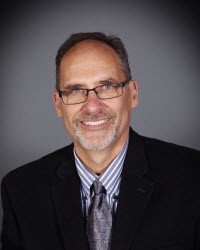 Dr. Nelson was born in Bangkok, Thailand, and moved with his family to the Boston area when he was 13. He is a graduate of Loma Linda University School of Dentistry. He practiced in California with two of his professors before moving to Massachusetts to this office. He is a member of the American Dental Association, Massachusetts Dental Society, Wachusett District Dental Society, The Academy of General Dentistry and Cerec Doctors. Dr. Nelson is active lobbying at Beacon Hill with a non-partisan, political organization solely dedicated to the advancement of the dental profession.
Dr. Nelson welcomes patients of all ages. His goal is to deliver premier dentistry to each patient in a relaxed and comfortable environment. Dr. Nelson enjoys all aspects of general dentistry including preventative, restorative, endodontics, prosthodontics, and cosmetic dentistry.
Dr.Nelson is active in recruiting students to the dental profession. He often teaches college level Intro to Dentistry, and encourages prospective dental students to spend time shadowing he and his staff. Due to his experience in CEREC, Dr. Nelson is a part time clinical instructor at Boston University Goldman School of Dentistry. He is proud to have welcomed several of his past students into the dental profession.
Outside of the office Dr. Nelson is active in the Clinton Area Rotary. Giving back to the community he calls home is important to him. He enjoys spending time with his family, photography, atving, travel, and watching the New England Patriots.
After 36 years of practicing a profession that he truly loved, Dr.Nelson has made a decision to transfer ownership of his dental practice to Dr.Biren.